PARKWAY RISE HOUSING DEVELOPMENT
This highly successful client required a new housing development to be built as an extension of an already existing suburb.
The requirement was for an attractive neighbourhood which would raise the distinction of the area even further.
The Project
A mixture of three & four-bedroom homes were required, all with internal access double garaging. Good indoor-outdoor flow was important, along with sunny entertainment areas for all homes.
The client wanted to create a recreational paradise for homeowners, with cycle tracks & popular walkways nearby.
Plans were required for homes on 69 primarily sloping sections, made up of 120 lots.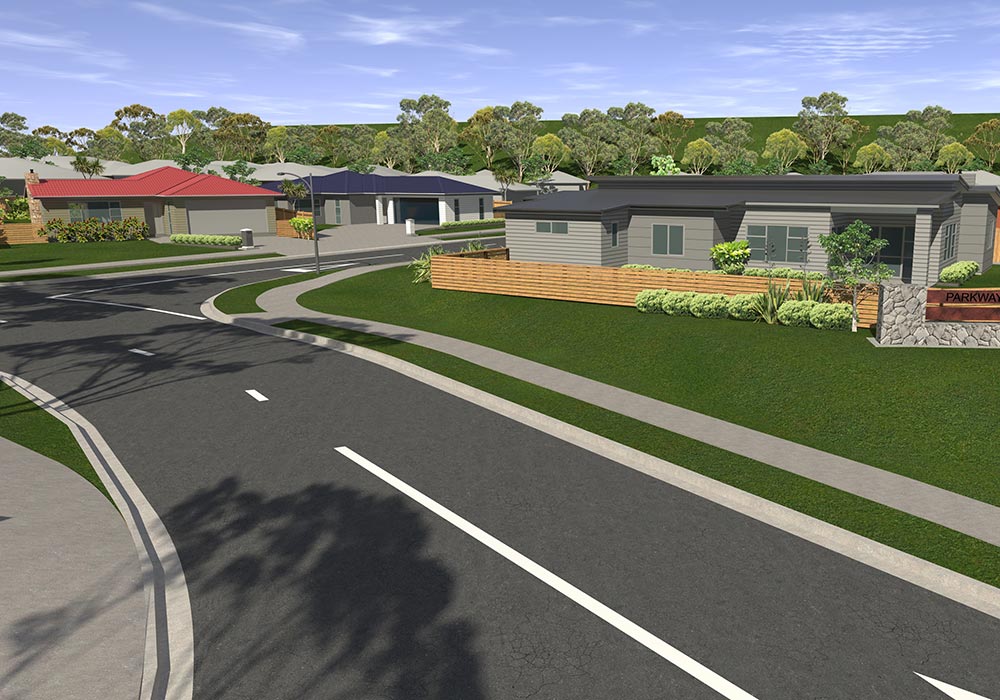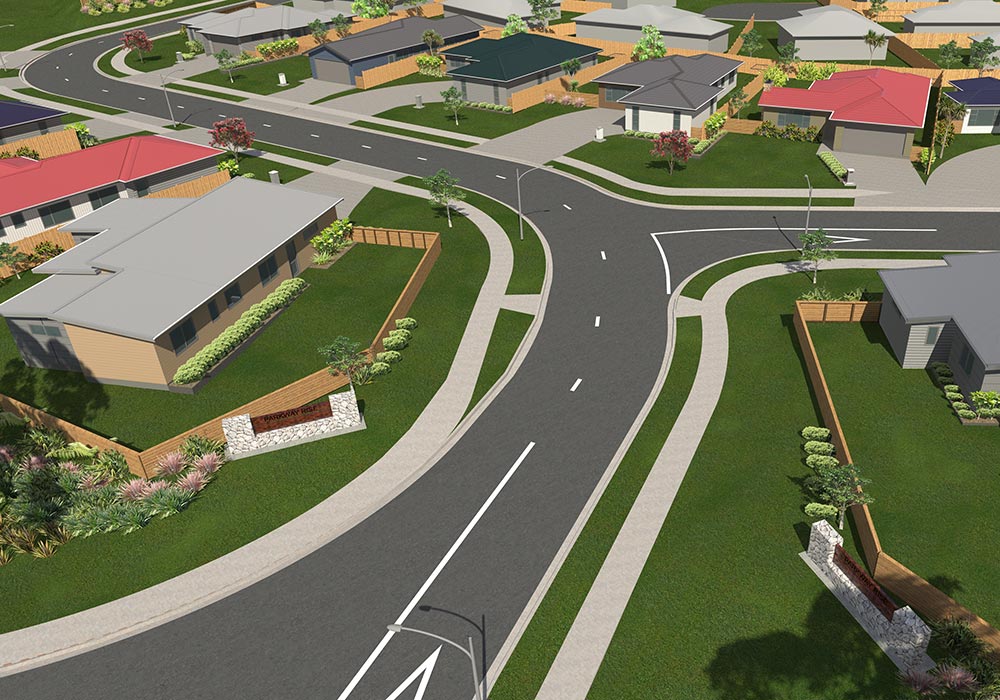 Challenges
There were two different district plan zones within this development which meant two different sets of rules to comply with, depending on which section of the development was in question.
There were flooding issues that needed attention. Amendments were made which meant after the completion of earthworks, there was another period where earthworks needed to be completely remediated to account for the amendment.
Fast sales of sections put a large amount of pressure on design services to provide plans at a fast rate, while still keeping the quality & high-level design appeal of the site.
Solutions
We were involved in this project early on, from the earthworks & retaining walls stage, to factoring in the drainage & stormwater flow path.
We incorporated amendments & changes to sites to allow for a streamlined process to keep up with the demand for plans.
We worked in association with other professionals including surveyors & landscape architects. We designed all 136 working drawing plans & homes for the associated development.
Stage 1 plans took two years for completion of as lots were sold individually therefore the market buyers dictated the rate at which the stage was completed. Stage two is still processing & final completion date is the end of 2019.