KAPITI ESCAPE SUBDIVISION
This seasoned client required their latest subdivision, consisting of 28 new homes,  to be completed by the end of 2017.
The Project
This project specified comfortable, modern, 'no fuss' living. The developer requested tried & proven popular designs, with most of these including internal access garaging.
The vision was to develop a community with unique character, which the home owners would be proud to call home. A variety of home styles were sought which were to visually complement one another.
We were to provide the services for Design & Build packages.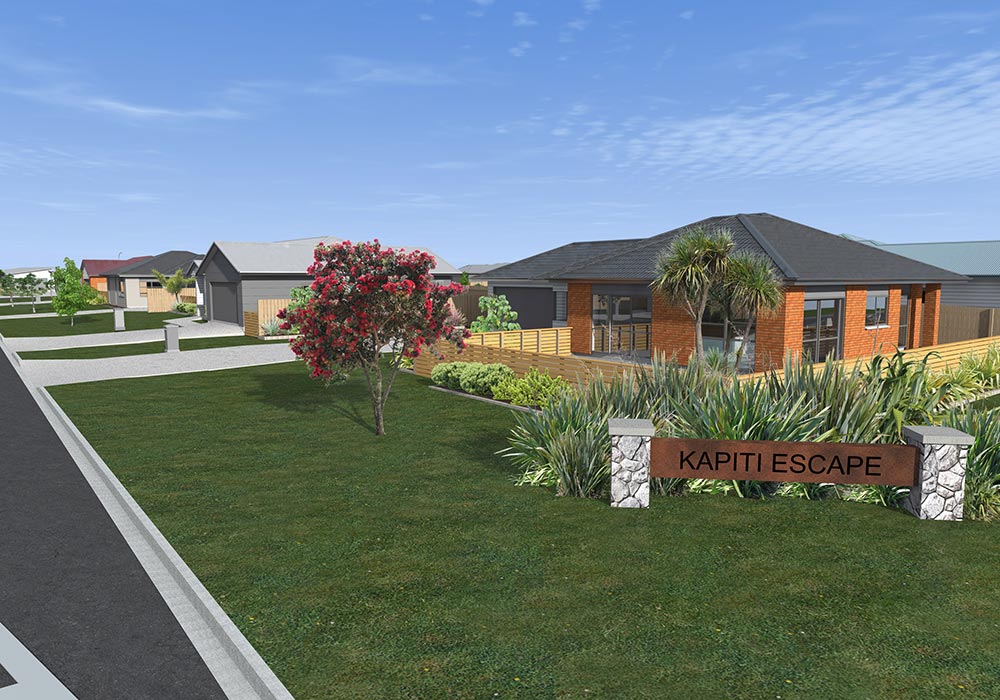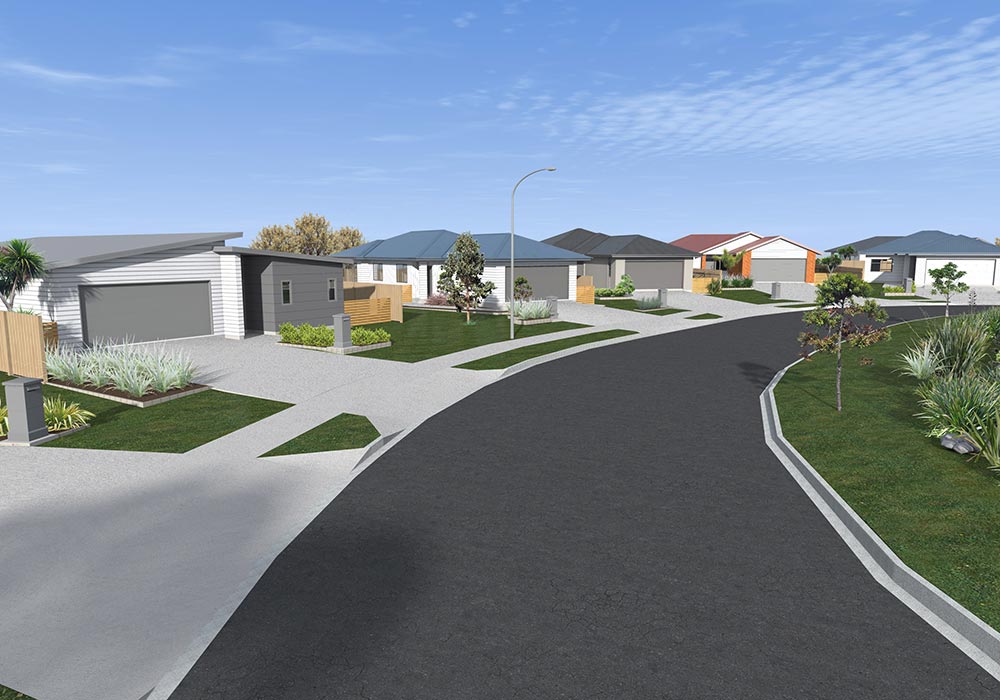 Challenges
As the subdivision was already complete, this posed a number of challenges.
Boundaries could not be moved which meant less flexibility for this project. (Other projects typically require services for both home design & Resource Consent subdivision services.)
With the main drainage & infrastructure already completed, storm water soakage had to be incorporated into the existing development.
Solutions
As the infrastructure & earthworks was already complete, along with all surveying, this potentially made it easier as we already knew the parameters of the sites we were designing on. Designs could be done according to the rate at which sites were purchased, which staggered the work (as opposed to a large amount of work needing to be completed all at once).
Due to the lots already being designed & approved, council communication was able to be minimised substantially.
Due to not having to manage the Resource Consent process, the Scheme plans took only two months, though all Building Consents varied in time in relation to the purchase of the individual sites.
This project was completed on time, at the end of 2017.