FERGUSSON GREEN SUBDIVISION
This experienced client's latest subdivision was to be sold in four stages. A total of 41 homes would be located on this subdivision, just 30 minutes from a main centre.
The Project
Stage 1 of this subdivision required nine standalone homes to appeal to young families & those looking to move up the property ladder. These homes were to be a mixture of three & four bedrooms, all with internal access garaging & designed specifically to fit the section.
Stages 2 & 3 required a range of homes: two-bedroom terraced units, semi-detached townhouses & more standalone homes. The market for these stage 2 & 3 homes was wider; they were to appeal to all buyers of mixed budgets.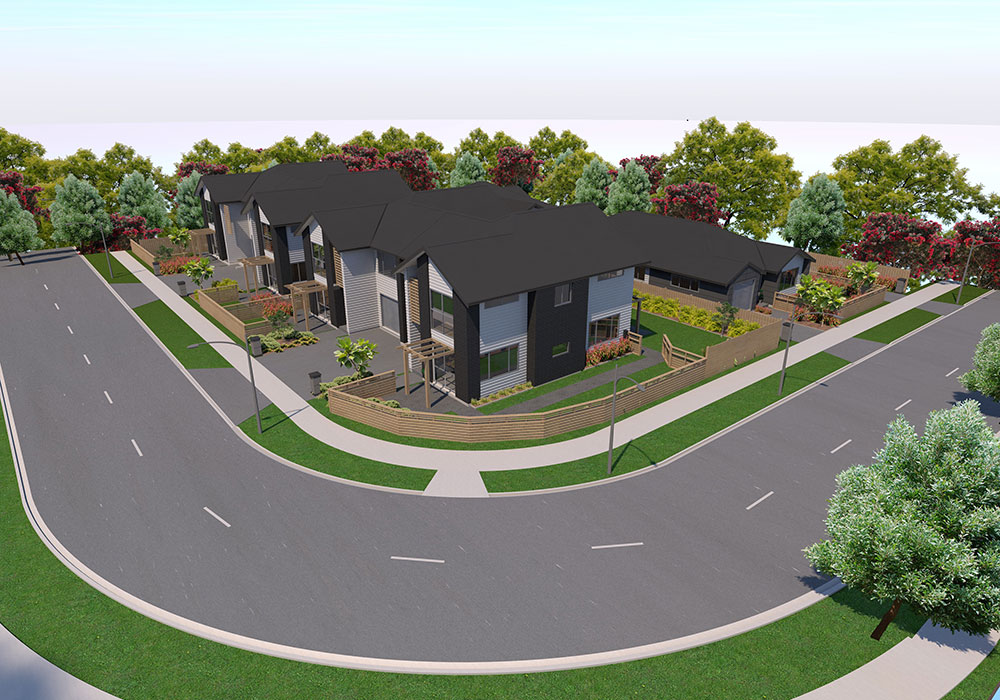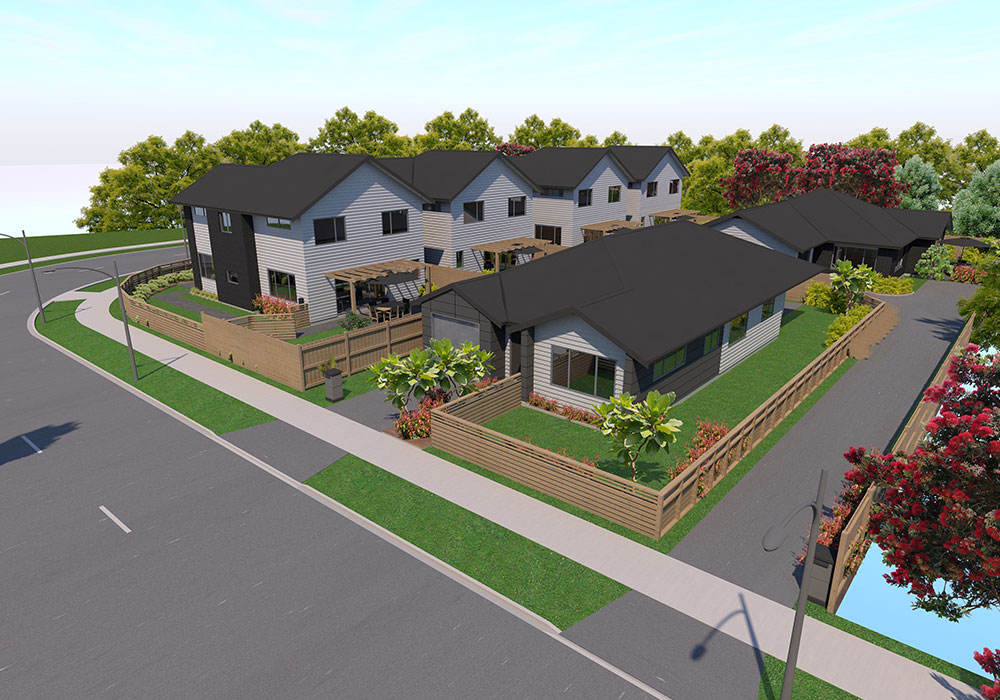 Challenges
This was a unique development in the sense that Medium Density Developments had not been tested in this specific District Plan zone by the Territorial Authority. This project required new ground to be covered, so to speak.
The subdivision was to be undertaken in three stages. The first stage, stage 1, included the relocation of two dwellings in place of building new ones.
The third stage consisted of 30 house designs requiring a 'blended feel' as a whole, along with individual qualities, to make them appeal unique to buyers.
Solutions
Council entered into an agreement in principle for consideration of a Medium Density development in an area assigned for this work.
The staged process allowed for quicker & more efficient processing of consents, due to staggered applications. This meant work could be commenced at an earlier date (as opposed to waiting for a larger development to be approved which typically takes longer).
To maximise site yield, we provided a combination of single-storey & two-storey dwellings. Two -thirds of the development included two-storey dwellings.
ASAP Plans services began in August 2017 with Resource Consent granted for Stage 1 & 2 in August 2018. Stage 3 is yet to have Consent. Work is due to finish at the end of 2019.